Make wildlife your business
We welcome support from businesses that want to invest in the local community and that share our passion and pride for Yorkshire's wild spaces.
Investment in our Corporate Membership Scheme is a clear indication to your staff, your customers and the public that you are committed to building a healthier environment for Yorkshire's wildlife and people.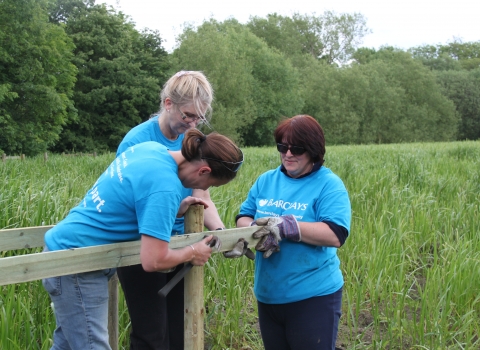 Membership schemes
We operate a tiered membership scheme, allowing you to choose the level of support which you feel best represents your business's commitment to the environment and your standing in the community.
For more information, please browse our Corporate Membership Brochure below.
We also ask all companies wishing to join us to download and read our Corporate Policy below first.
Corporate fundraising toolkits
We've put together a fundraising toolkit and a virtual fundraising toolkit for you to use in your workplace - packed full of ideas to take action for wildlife! 
Contact us
If you're interested in becoming one of our corporate partners, please contact our Corporate Development Officer today.
Call: 01904 659570 
Email: sarah.robinson@ywt.org.uk
Joining Yorkshire Wildlife Trust was an obvious step to help promote the campus and support the Trust's conservation work at the same time