Engaged, motivated teams are at the heart of good business.
We know how vital employee wellbeing and morale is for business. We're here to help support your staff embrace nature, from getting stuck into practical tasks on our nature reserves to bake sales and wear your wellies to work days.
 There are so many benefits to spending time in nature:
- Improved mood
- Reduced stress and feelings of anger
- More relaxation
- Improved physical health including reducing blood pressure
-  Improved self esteem
67% of people prefer to work for socially-inclined companies, so it's a positive for your employees and a positive for your business.
Browse our options for employee events and activities below. To book any of our events or to discuss anything further, drop us a line at fundraising@ywt.org.uk.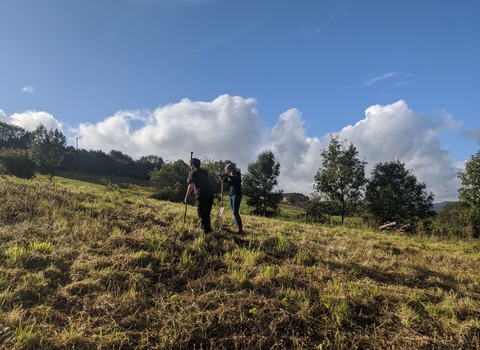 Wild Work Days
Our bespoke Wild Work Days are a great way to get your team together, re-connect with nature, improve communication, build team rapport and give back to wildlife and communities.
These tailor-made days, for groups of 5 – 20 people, can take place at any of our nature reserves across Yorkshire. Tasks range from building and hanging bird boxes, to surveying butterflies, to planting trees, to establishing ponds to beach cleans.
Prices start from £25pp and include insurance, equipment maintained the highest standard, expert conservation information about our projects and the task in hand, first aid and outdoor incident management trained staff, and all risk assessments.
To find out more contact fundraising@ywt.org.uk.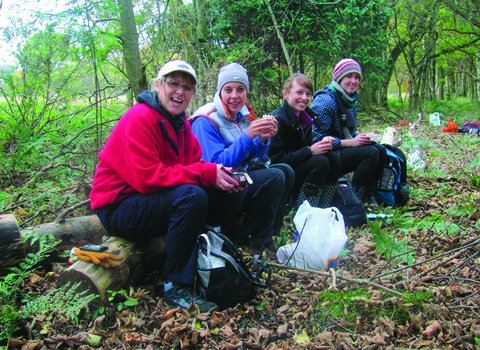 Wild Forest Experiences
A day at Potteric Carr nature reserve is full of wonder and surprise.
From a roe deer hiding amongst the trees to booming bitterns calling from amongst the reeds. Join our team on a Wild Forest Experience Day, learn to light fires and use them to cook your own food, build dens, participate in forest bathing and more.
Find out more or contact fundraising@ywt.org.uk.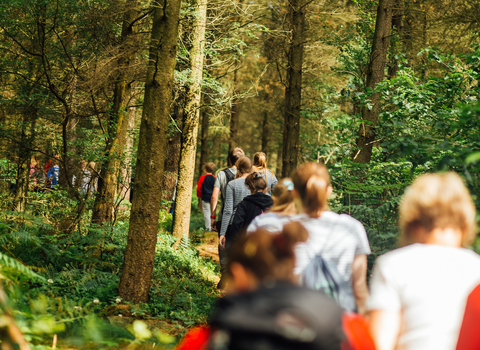 Wellbeing walks
Our business members and their colleagues are invited to join our wellbeing walk leaders at local nature reserves. The small group sessions are to encourage people to boost mental wellbeing, reconnect with wildlife and wild places, and enjoying some time to unwind.
To find out more email fundraising@ywt.org.uk.
Employee fundraising
You don't need to leave the office to help Yorkshire's wildlife and wildlife. Fundraising from your place of work can boost team spirit, reconnect colleagues and give back to local communities too.
From plastic-free challenges to wearing your wellies to work you can get involved in so many ways.
Getting started is easy - have a look at our guides below!
"The net result of the day is one of happy smiling faces, a few aching limbs, but also one of time well spent with Yorkshire Wildlife Trust."
Book your event
For more information and to book an event, contact our Fundraising Team.
Call: 01904 659570
Email: fundraising@ywt.org.uk