Demonstrate your commitment to wildlife
No matter the size of your business or budget, you can support Yorkshire's wildlife and wild places. Affinities, also known as cause-related marketing, are a great way to engage new audiences and demonstrate your support. With a simple donation per product, for example £1 per bottle of gin, or 50p per plant sold, you can protect wildlife and restore wild places.
We also have a range of events, projects and activities you could sponsor and have your logo featured at the event, on our social media, in our emails and at our nature reserves. This will:
- increase your brand profile
- demonstrate your commitment to the environment
- engage local communities
- attract new audiences and customers
Each agreement is bespoke and we work with you to fulfil your objectives and create a meaningful relationship.
Get in touch with fundraising@ywt.org.uk or call 01904 659570 to discuss your needs further - we'd love to chat.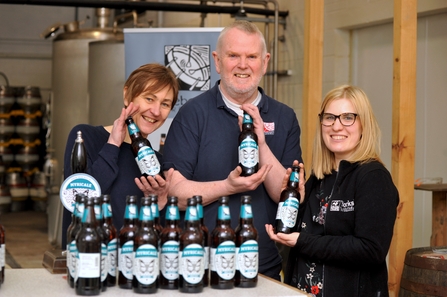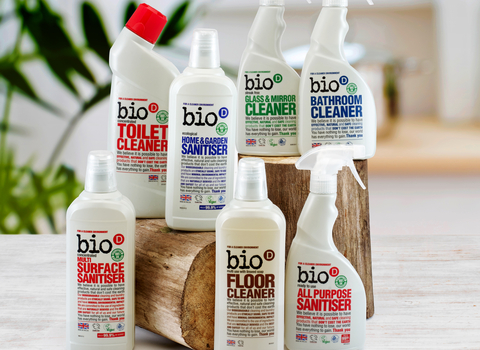 Case study: Bio-D
Bio-D, a Yorkshire born and bred business who have sustainability at their core.
Since joining Yorkshire Wildlife Trust as a gold business member they have gone on to run two product affinities. For one month they donated 4% of the RRP of their sanitising handwashes to our Wildlife Recovery Fund and the following year they went above and beyond and included not only their handwash but their multipurpose sanitising spray too, in support of our Give Seas a Chance campaign.
Find out more
Yorkshire's wild places have provided inspiration to Whitby Gin and we wanted to support a charity that was helping to protect these amazing places. Working with Yorkshire Wildlife Trust was an natural choice, and featuring in their magazine and across their digital communications has been highly rewarding.
Discuss an opportunity with us
Join supporters like Whitby Gin, Treboom, Andrew Bennett Wildlife Photography and many others. Get in touch to find out what opportunities we have available at 01904 659570 or email fundraising@ywt.org.uk.