We're bursting with ideas and inspiration
There are so many ways to discover Yorkshire's amazing wildlife and wild places!
We've got a bumper range of activities that the whole family can enjoy at home or when exploring out and about. If you're after inspiration or advice about helping wildlife at home, you're in the right place! We've got lots of information on wildlife gardening, species profiles and more.
If you'd like to hear from the experts, join us at one of our fun and friendly events. From guided walks and talks, to our famous Spurn Safari trips and Forest Tots, there's something for everyone!
So simply decide what you want to do, and we'll help bring out your wild side!
Covid-19
To keep everyone safe, please check our coronavirus information for updates or responses to new government guidance before visiting. 
Spring and summer are vital seasons for nature, where wildlife can be at its most vulnerable, so we are asking all visitors to take extra special care. You can help us to protect young birds and wildlife like deer and adders (who like to bask in the sun!) by staying to the paths, following signs and keeping your dog on a lead.
As places predominantly for wildlife, dogs are not allowed at many of our reserves, which you can read more about in our blog, and another reason to check online so that you can plan the right visit for your family.
All about wildlife
From advice to inspiration, we've got all you need to know about wildlife in Yorkshire.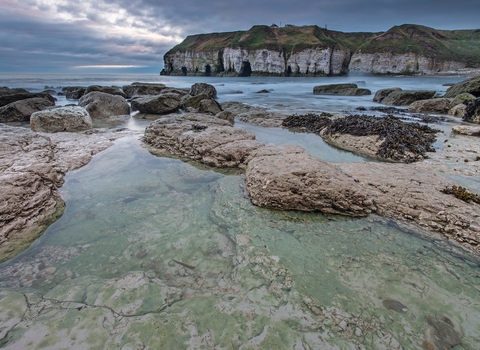 Places to visit
We look after over 100 nature reserves all across Yorkshire. From big open wetlands to secluded pockets of woodland, and coastal cliffs to colourful meadows, our nature reserves are havens for wildlife and people alike.
Our two visitor centres are the perfect place to start your journey - with a cafe, toilets and loads of things to do (like our brand new story trails!).
Whether you want a big wild adventure, a relaxed afternoon or an opportunity to learn, there's a nature reserve for you.
Find out more
Your community
We can help your school or community to learn about and help wildlife. From visits and talks to after-school clubs and more, there are lots of ways to get involved.