Make wildlife your business
Together we can protect wildlife, restore wild places, and help your business grow.
Wildlife and wild places offer so many benefits, from capturing carbon to reducing personal stress to preventing flooding to increasing tourism.
No matter what you are hoping to achieve, a partnership with Yorkshire Wildlife Trust can help, including improving colleague wellbeing, reaching new audiences, demonstrating your commitment to tackling climate change and giving back to local communities – there is something for every business.
We partner with SME's, national and multinational businesses and offer a range of benefits for our partners. Find out more about our opportunities below or contact fundraising@ywt.org.uk or call 01904 659570.
More than a quarter of mammals in Britain are facing extinction - we must act now. Your business can act to combat the climate emergency, and support your employees at the same time.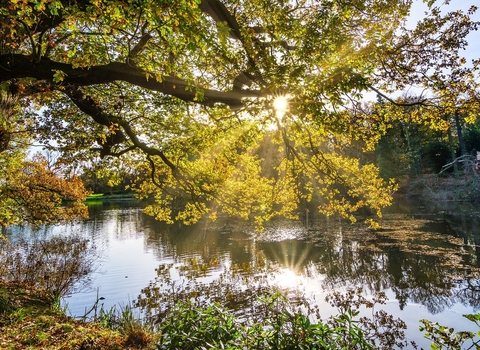 Business membership
When you join our business membership scheme you are joining a cohort of like-minded businesses who invest in wildlife and wild places. As a member you'll receive:
- invites to exclusive events and networking opportunities
- Wild Business Bulletin straight to your inbox
- wellbeing walks
- discount on our team building Wild Work Days
- use of our logo (silver and above)
- opportunities to appear on our social media, in our emails and magazine
Find out more
We have worked closely with Yorkshire Wildlife Trust for four years, supporting their vision which aligns to our own long term commitment to improve habitats for wildlife, enhance the forest around our locations and bring people closer to nature. Every day our guests see the value of spending time in the natural environment and together through our partnership we encourage even more people to discover wildlife and experience the benefits Britain's forests bring.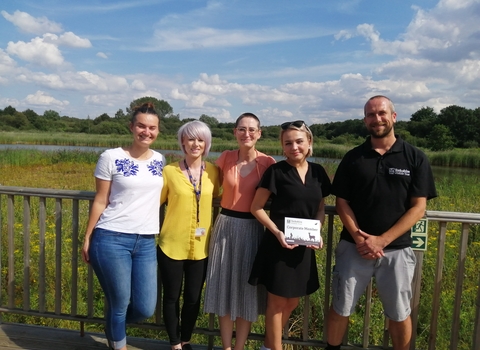 GB Railfreight
GB Railfreight have been sponsoring Potteric Carr nature reserve, near Doncaster for 3 years, helping us to protect this green refuge nestled between the East coast mainline and the M18 motorway. Their support helps us to carry out vital work ensuring this wild place remains a haven for wildlife and people.
This invaluable partnership encourages staff wellbeing with staff able to claim complimentary personal membership and access bespoke walks, enhances stakeholder relationships using our one of kind facilities for meetings, and increases their brand profile as their logo appears across our communication channels and they are able to use our logo too.
Read more
Contact us
We'd love to chat to you more about your business and how we can work together to support wildlife. Please do feel free to contact us at fundraising@ywt.org.uk or call 01904 659570 to start the conversation.