We are pleased to welcome you Spurn National Nature Reserve
As we enter national lockdown, we have put a variety of measures in place to ensure you have a safe and enjoyable visit, including:
giving a warm welcome from a distance
providing hand sanitiser and hand washing facilities
accepting contactless payments only
displaying social distancing markers
asking you to limit your party size to six indoors and outdoors.
The following will be open:
Spurn National Nature Reserve
car park
toilets (one-in-one-out system), 7 days a week, 9am - 4pm
hides and pathways on the nature reserve
Currently closed/unavailable:
bike hire
Spurn Lighthouse
we are cancelling all our events until 2nd December
Discovery Centre and café
We look forward to seeing you soon!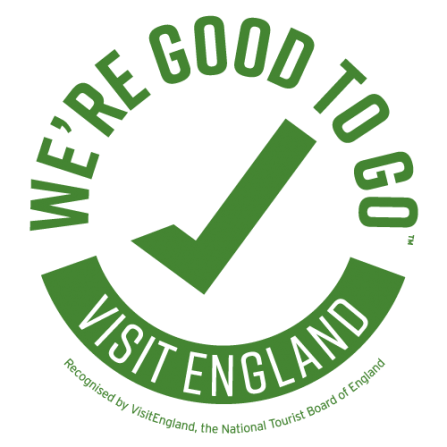 We're good to go! 
Spurn Discovery Centre has been successfully awarded Visit England's 'We're Good to Go' mark, confirming that our Risk Assessments and processes to maintain cleanliness and aid social distancing, meet government and industry COVID-19 guidelines. 
As Yorkshire's very own 'Land's End', and with an array of internationally important wildlife habitats, Spurn's iconic landscape has been a draw for visitors for generations. A constantly changing feature of Yorkshire's coastline, and always at the mercy of the elements, no two days at Spurn are ever the same.
Spurn is an internationally important nature reserve with sensitive, diverse and wildlife-rich habitats. Large numbers of people travel to Spurn every year to enjoy its unique landscape, heritage and wildlife.
Spurn is now a 'tidal island' with unpredictable tidal areas that can isolate the reserve from the mainland. Its extensive 'human history', including its former defence role, has also left a legacy of fascinating but derelict buildings and hidden structures.
At the Spurn Discovery Centre you will find all the information you need to help you make the most of your visit to this wonderful place; ensuring your adventure is inspiring, safe and enjoyable and playing your part in helping us to protect Spurn and its wildlife for the future.
Click here to find out more about Spurn National Nature Reserve
Plan your visit
Public opening times

Nature reserve: Open at all times*. Please visit the Spurn nature reserve page for latest information on tide times. Inclement weather may mean the reserve has to close on occasion.
Centre: The centre is open from  9am - 4pm.
Café: The café is open from 10am - 3pm, Thursday - Monday.
Car park: Open dawn 'til dusk.
Open seven days a week
Prices

Access to both the Centre and Spurn National Nature Reserve is free.

Car parking: 

Members of Yorkshire Wildlife Trust: Free - click here to find out more
Local residents (Easington parish): Free (with a permit) -
Please call 01964 650 144 for more information
Non-members: £5 per car for all day parking.

Please refer to the 'What to enjoy' section below for prices associated with individual activities such as cycle hire, visiting the lighthouse, and the Spurn Safari.
Where to find us

Address
Spurn Discovery Centre, Spurn Road, Kilnsea, Hull HU12 0UH

Contact
Telephone  01964 650144 Email spurn@ywt.org.uk

How to get to Spurn

By car

Follow the A1033 from Hull to Patrington. Turn off (right) to the B1445 towards Easington and Kilnsea. Turn right at the T junction in Easington and continue along the minor road to Kilnsea. Turn right at the crossroads towards the Spurn Discovery Centre.

By public transport

There is currently no public transport available by which to reach Spurn.
Car parking

A dedicated car park is available for up to 77 cars, including 4 disabled bays. The car park is located opposite the Centre, approximately a 5 minute walk away from the reserve entrance.

A separate coach parking area is available for up to 2 coaches and needs to be booked ahead of attending the site. This is located opposite the car park, adjacent to the Centre. Contact us direct on 01964 650144 to book coach parks.

There are also 2 car charging units in the main car park which can be paid for at the café.

The car park is locked at dusk, reopening at dawn. No overnight parking is available.
Spurn Safari

Go on a 'safari' at Spurn and enjoy a guided, two and a half tour looking out for wildlife and discover more about the fascinating heritage of Yorkshire's very own 'Land's End'.

Climb aboard the all-terrain Unimog for this tour with a difference accompanied by a knowledgeable guide. Included in your trip is visit to the restored Spurn Lighthouse. If you can, make sure you climb to the very top for incredible views!

Prices

Adults (16 and over): £18 (£20 from 1st April 2020)

Children (at least 4 years old): £9

Children must be able to sit unaided in their own seat.

Booking information

Booking is essential on all our Spurn safaris. Find all our dates and options below. You can also ring 01904 659570 to book. We do not currently accept bookings for more than 6 people in one group; numbered seating will be allocated on the day and all groups will be seated 1m+ apart from one another.

Corporate team days

We also offer the Spurn Safari as a unique team building experience: 3 hours exploring the nature reserve followed by a buffet lunch with plenty of cake at the Spurn Discovery Centre.

Prices

From £30 per person (exc VAT); minimum 10 persons.

Please call us on 01964 650144 to find out more.

If you're looking to book on a Spurn safari as an individual, please contact our head office on 01904 659570 instead.
Bespoke birding tours (new for 2020)

Bespoke birding tours

New for 2020, we're introducing bespoke bird tours at Spurn.

Spurn National Nature Reserve (NNR) is like nowhere else in Yorkshire – it's our very own Land's End! To be there feels like being on the very edge of the world – and the incredible wildlife you can see there only increases this magical feeling.

The wildlife at Spurn is certainly second-to-none, but without the guidance of a local expert it can be difficult to fully appreciate its majesty. Our tour guide Adam is not only an expert birder, but he knows the lay of the wild land at Spurn like no one else (he's a proper Yorkshire lad, born and raised at Spurn!). He'll be your own personal guide on this exclusive, bespoke tour.

Aimed at beginner birders, they're the perfect introduction to birdwatching. With small groups of no more than four, you'll receive a fully guided tour around Kilnsea Wetlands, Spurn Point and Spurn Lighthouse and other areas of the Spurn National Nature Reserve.
Walking your dog at Spurn

We're happy to welcome dogs to certain areas of Spurn, but we restrict access to other areas. We've explained why some areas are off-limits, and given you some ideas for dog-friendly walks which still allow you to enjoy the Spurn experience!

Why are some areas of Spurn restricted to dogs?

We know most dog owners are conscientious, and will keep their dogs on leads and pick up their dog poo. However, even the most well-behaved dogs can cause upsets in the natural environment. Here's why:

Dogs are a disturbance to birds. Spurn is home to a fabulous array of protected birds and other species. These animals are increasingly threatened, so protecting areas of land like Spurn, where they can thrive, is really important.
Spurn National Nature Reserve is a designated Site of Special Scientific Interest. This means that, by law, we have to ensure the delicate ecosystems of the reserve are kept in balance. Dogs can upset this balance by rooting around undergrowth and disturbing animals. Dog poo can change the quality of the soil, which can encourage the wrong sorts of plants to grow.
We have livestock grazing our land. Not only can dogs disturb or even threaten livestock, there are several nasty diseases which can be transmitted to sheep and cattle via dog poo. At the same time, seal poo can infect dogs with similar nasty illnesses.

Where can I walk my dog?

We're more than happy to welcome canine friends into our Spurn Discovery Centre, so please drop by for a visit!

If you're after a good beach walk, you can head north from the Discovery Centre along the beach. Enjoy the sea air, big views and spot wildlife on the cliffs and in the water. Just turn around and head back for a cuppa when you're ready!

If you want a circular walk, you can do the Kilnsea Wetlands trail. Head north towards the Blue Bell and continue along Beacon Lane. Then follow the cut paths to the historic sound mirror and Kilnsea Wetlands. See waders, wildfowl and views over Kilnsea. Walk for a short distance along the grass verge until you reach Kilnsea village, and continue back along the path to the Discovery Centre. You'll need to keep your dog on a lead for this walk.

Where's off-limits for my dog?

You can't walk your dog down to Spurn Point, which is part of Spurn National Nature Reserve. There's a gate as you walk towards Spurn Point from the Discovery Centre - this is where the National Nature Reserve starts. You can't take your dog beyond this point.

If you have any further questions, please contact the team based at Spurn Discovery Centre on 01964 650144.
Facilities

Café serving hot and cold drinks, breakfast, lunch and light bites*
Shop for fabulous nature-inspired gifts and all important accessories such as binoculars! Browse online first.
Fully accessible for wheelchairs and pushchairs with ramp access and automatic/push button doors.
Toilets (including disabled access) and baby-change 

*100% of profits from sales of refreshments and merchandise go back into wildlife conservation
What to enjoy

Discover all that Spurn has to offer
Stop by the Spurn Discovery Centre before you head onto the reserve to learn more about the 'Spurn story' - a rich history of nature, maritime and defence - through a range of wonderful displays and find out more about the different walking trails you can choose to take around the reserve.

Events and activities for all ages
You can also enjoy a wonderful variety of events throughout the year.

Take a look at our events pages and narrow your search using the keyword "Spurn".

We also offer an informative learning programme for local schools and community groups. Please take a look at our school sessions and activities section to find out more.

Please also see below for more information on cycle hire, the Spurn Safari and visiting Spurn Lighthouse.
Cycle hire

Enjoy Spurn National Nature Reserve by bike, cycle to nearby Kilnsea Wetland Nature Reserve and explore the local area.

Cycle hire is available from 10am to 4pm everyday from the Spurn Discovery Centre.

Prices

Cycle hire is £10 per bike per day
Ask a member of the team at the Discovery Centre for details on bike hire, or book in advance. Some identification will be required for bike hire purposes.

Included within our cycle hire is a helmet and lock.

How to book
To hire the cycles you can either book in advance or hire a cycle on the day. We cannot guarantee that cycles will be available on the day for those who do not book in advance.

Please note: To reach the Spurn Lighthouse and Spurn Point you will need to push bikes over a sandy section at Spurn that we call the wash-over, this takes around 15 minutes.
Spurn Lighthouse

Measuring some 128ft to the very top, Spurn Lighthouse is the tallest publically accessible lighthouses in Northern England. Its lifesaving light was last operational over three decades ago. Discover its secrets and climb to the top to enjoy unparalleled panoramic views of Yorkshire's very own 'Land's End'.

£4 adult entry, £3 Senior and £2 children.

Open Friday, Saturday and Sunday all year round. The lighthouse may be open during the week during the summer and in school holidays - please ask in the Discovery Centre or call us for more details.
Hiring Spurn Discovery Centre

For further information get in touch with us by calling 01964 650144 or by emailing spurn@ywt.org.uk
What our visitors are saying

Café excellent and well-priced. Certainly ticks all my boxes for a visit to a wildlife centre – plenty of interest for everyone!

Wow! Loved the new eco-friendly visitor centre and café – yummy! So clever – really have thought of everything.

Just a note to thank you for a very interesting day of discovery. You and your team were all exceptionally welcoming, knowledgeable and helpful and it was a pleasure to be there.

Impressed with the facilities. Great design. An asset to the local area...

It really hit me that [Spurn] is such an important place for migratory birds
Spurn tide times

Please note that if a day isn't listed in the times below, this means that it is safe to cross all day (based on current predictions).
Kites, drones and other filming

Please remember that this is a nature reserve and that it is managed first and foremost for the wildlife that lives here. As part of the Humber SSSI/SPA/SAC, Spurn Point is legally protected for its breeding, migrating, and wintering bird populations. For this reason, we do not permit activities – for example, kite flying – that might disturb the species that make this place so special.

It is not permitted to fly drones at Spurn without a licence from Natural England. Please contact media@ywt.org.uk for more information.

Filming at Spurn is considered on a case-by-case basis and there may be a charge. Please email media@ywt.org.uk with your request.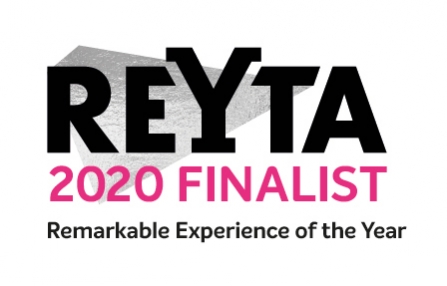 Nearby
Make a full day of your adventure and take the opportunity to explore and enjoy other wild places close by.