Delve into Spurn's diverse history
Spurn has a long, diverse and interesting past - both natural and human. From military tunnels to lifeboat stations and abandoned villages to storm surges, this landscape has a wealth of history to discover.
Formation of Spurn Point
Spurn was formed from sediment, sand and gravels washing down the dynamic and rapidly eroding Holderness coast in East Yorkshire. These materials were moved along the coast by longshore drift and created a spit between the North Sea and the River Humber. It's a little over three miles long, and as little as 50 yards wide in places.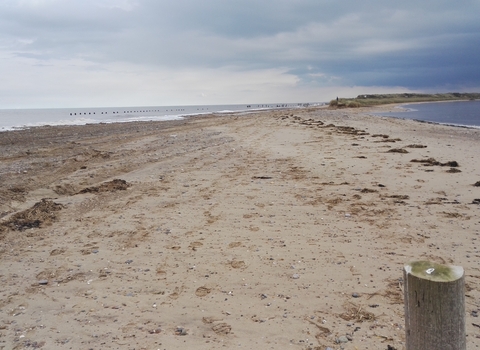 Becoming a tidal island
The dynamic natural processes that created Spurn are still changing the landscape today. In December 2013, Spurn became an island as a huge tidal surge flooded large areas of the nature reserve and washed through the narrowest part of the peninsula. The road that used to lead to the point was completely destroyed.
Villages lost to sea...
The buildings of the now-abandoned village at Spurn remain and the legacy of the community that lived there can still be seen - look for the chalk 'football crowd' drawn onto a wall where local children used to play. The last permanent residents at the point moved away long before the washover cut the village off completely from the mainland.
The buildings are now used by the RNLI whose crew live there while on shift. They are one of the only full-time paid crews in the UK. 
This was not the first village lost to the elements at Spurn - earlier villages of Ravenser Odd and Ravenspurn have both disappeared throughout the centuries. Spurn now lies further west than these older settlements, whose ruins lie under the sea.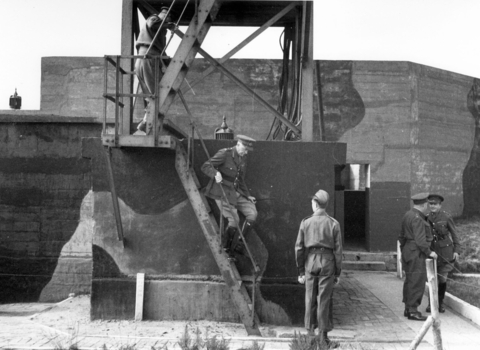 Military history
Spurn has been used for military purposes throughout history, from medieval defences to Napoleonic garrisons.
The military presence intensified during the First World War, with barracks, gun emplacements, a railway track and extensive tunnels established at the point. Much of this can still be seen today.
We offer a three-hour guided tour of Spurn focussing on its military history - perfect for discovering the stories and events which took place at Spurn point.
Find out more
Spurn lighthouse
There has been a lighthouse at Spurn point since as early as the 15th century.
The current lighthouse was built in 1895 to replace a pair of lighthouses (one of these remains as a water tower). It was decommissioned in 1985 as navigation improved, and remained empty for decades.
Yorkshire Wildlife Trust was given funding to restore the lighthouse in 2013. It is now fully restored and open to the public - see our Spurn page for information about visiting!