York's oldest nature reserve is under threat again!
In July 2019, the City of York Council unanimously refused the planning application for development next to Askham Bog. Devastatingly, the developers are now appealing this decision and this beloved nature is once again under threat.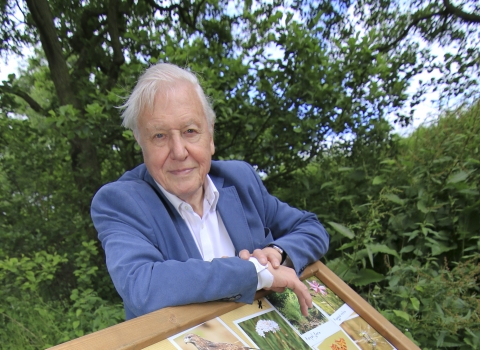 An irreplaceable gem
Sir David Attenborough called it a "cathedral of nature conservation" when he visited in 2016. A remnant of Yorkshire's ancient fenlands, it's extraordinary how many plants and animals thrive here. Despite its small size, Askham Bog is the richest place in Yorkshire for wildlife. Only minutes from the centre of York, it's a haven for wildlife and people alike.
Your support matters
What happens now?
Although planning permission was unanimously refused by City of York Council in July 2019, the developers are now appealing the decision and the case will be reviewed by the Planning Inspectorate in November this year.
We need your help
We're fundraising to save Askham Bog and we need your support. This nature reserve is part of York's natural and cultural heritage - it is our collective responsibility to protect it.
Show your support
Spread the word about Askham Bog by downloading the poster below and putting it up in the window your home and business.
If someone was proposing to put a building site next to York Minster, there would be an outcry. And that's what this proposal is.
Resources
In response to the original planning application, we put together an official objection to the development. In addition, we have a hydrology report on Askham Bog demonstrating the impact of development on the nature reserve. See below: