Join us on a beach clean along the Yorkshire coast
From tiny micro-plastics to tangles of deadly rubbish, every day we see the impact of human activity on our seas. Marine pollution is threating our amazing Yorkshire wildlife, both in the ocean and along the coastline.
We're working extremely hard to tackle the problems of marine pollution, working with sea users and communities to reduce litter in the first place and safely dispose of rubbish found in the sea.
You can help be part of the solution by joining a beach clean! We organise events up and down the Yorkshire coast as part of our Waves of Waste programme.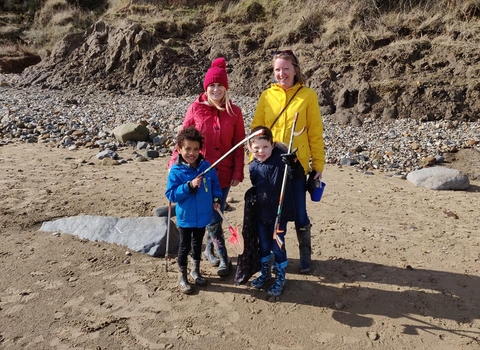 How to get involved
For our organised beach cleans, all you need to do is turn up with a pair of gloves. Dress appropriately for the weather - remember it can be brisk in the North Sea breeze!
We provide litter pickers and bin bags for you to use. Once we've finished our litter pick, we arrange for the rubbish to be collected, once we've done a quick analysis of it!
Join us on a beach clean
Covid secure beach cleans
We've put in a number of measures to keep everyone safe on our beach cleans. You must book online before attending, and we are limiting numbers on each event. Please bring your own gloves (we'll still provide the litter pickers and bin bags!). All children must be accompanied by an adult.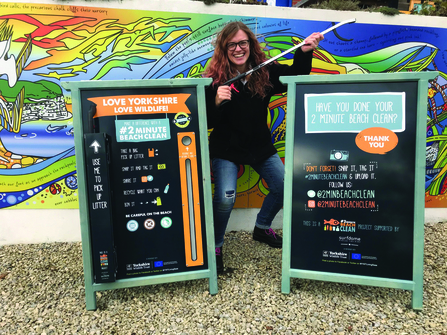 Take part in a 2 minute beach clean
You don't need to join us at an official event to help us tackle the problem of marine pollution!
If you're at the coast and want to help, look out for these '2 minute beach clean' boards which are placed at many popular beaches.
Remember to wear gloves and wash your hands afterwards!