Jump aboard the Unimog!
Our Spurn Safari tour will take you on a memorable journey across this unique landscape aboard a specially adapted ex-military, 4x4 truck – the Unimog.
You'll hear tales of the peninsula's fascinating military and maritime history, expertly told by our knowledgeable and friendly guides. The three-hour trip also includes a visit to the top of northern England's tallest lighthouse - from 17th May.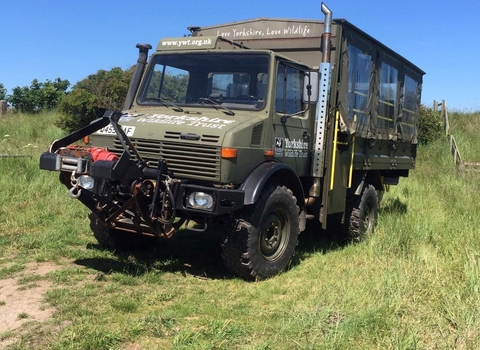 Best of both worlds
Safari goers have the best of both worlds: they are out in the open but safely seated. Shelter can be provided on wet and windy days by lowering see-through curtains.
The vehicle acts as a mobile 'hide', providing privileged views of wild deer and birdlife. It's heightened vantage point is also excellent for photography!
Prices
Adults (16 and over): £22
Children (at least 4 years old): £10
Children must be able to sit unaided in their own seat.
Booking information - Booking is essential for all our Spurn Safaris
Additional advice for this event during current Covid restrictions 
Spurn safaris are back! More details and bookings are available on our events page. Some restrictions remain in place to help keep us all safe during the pandemic including smaller groups about the Unimog.
Visits to the lighthouse resume from 17th May. 
"This experience was amazing – the views, the scenery, the vehicle, the fascinating lighthouse, and the informative guide made this day for us. We learned loads, saw lots and really, really enjoyed the day! Good value for money"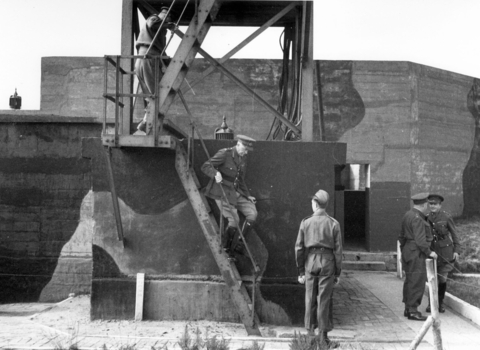 Spurn Military Safari
Our Spurn Military Safari explore the hidden military treasures of Spurn with a knowledgeable guide. Explore our recently opened tunnels and bunkers.
Browse events
Accessibility
Spurn Discovery Centre has an accessible entrance and accessible toilet facilities. The car park has four disabled bays. Our Spurn Safari Unimog has a set of stairs to enter and leave the vehicle and so is not appropriate for wheelchair users.
Spurn Lighthouse is 128ft high with a steep and narrow staircase. The lighthouse is over a century old so and some stone floors and stairs may be worn and uneven in places. Visits to the lighthouse will be included from 17th May. 
To be able to go back in time on the Military Safari and imagine life here in the wars is a unique experience. Well done for such an interesting visit. We'll be back!