Wildlife urgently needs your help
The UK is one of the most nature depleted countries in the world.
From 8,000 UK species surveyed, 15% are at risk of extinction*. Wildlife is rapidly vanishing from our lives - shockingly, one in seven of our amazing UK species might soon be lost.
*State of Nature Report 2019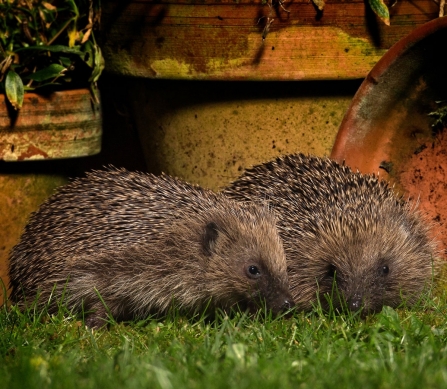 Nature reserves are a vital lifeline, but for our wildlife to make a full recovery, so much more is needed.
Wildlife that was once common, such as hedgehogs and small tortoiseshell butterflies, now struggles in fragmented landscapes. They cannot access the few wild places that remain or travel between them safely.
Both hedgehogs and these butterflies have seen dramatic declines of more than 50% in recent years. Without urgent action, they may be lost forever.
The future of nature is under threat and we must work together. Governments, conservationists, businesses and individuals, to help it. Millions of people in the UK care very passionately about nature and the environment and I believe that we can work together to turn around the fortunes of wildlife."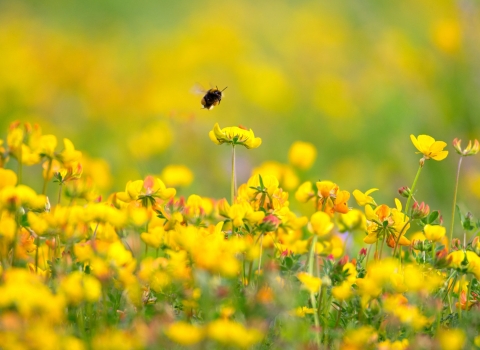 We all need more wild in our lives
Yorkshire's wild places are buzzing, rustling and chirping with the sounds of summer. During the coronavirus pandemic, local wildlife has provided hope, solace and joy. Nature heals our spirits and we benefit from its fresh air, birdsong and clean water. Within our lifetimes this beauty and wonder may be lost.
We must work together to ensure that wildlife can recover as we do too.
Donate now
We're helping wildlife to recover all across Yorkshire
Discover how we're helping species all across Yorkshire, by joining up our most important wild places.
Nature is for life, not just for lockdown
With more time spent locally, people all over Yorkshire are taking a moment to stop and notice nature - in their gardens, out their windows and on their local walks.
But we all know Yorkshire is home to so much more - from squelchy, carbon storing peatlands, through bright valleys and wildflower meadows, dappled woodlands and urban parks, right out to our salt-sprayed clifftops. 
For over 70 years Yorkshire Wildlife Trust has used its local knowledge, conservation expertise and passion to protect Yorkshire's wildlife. Thousands have supported us along the way. If you have helped us before, thank you.
Now is the time for us to join together to help wildlife recover, not just survive.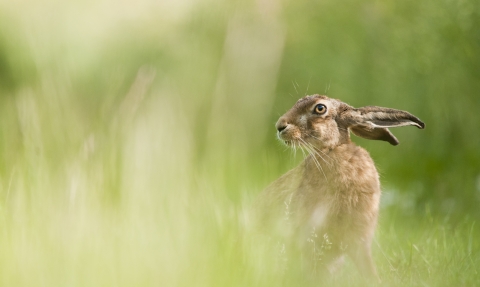 Donate today
We know the people of Yorkshire are proudly protective of the wild places and wildlife which creeps, snuffles and soars across our landscape. Together we will restore what was lost and create a Yorkshire rich in wildlife for everyone.