York's oldest nature reserve is under threat again!
In July 2019, the City of York Council unanimously refused the planning application for development next to Askham Bog. Devastatingly, the developers are now appealing this decision and this beloved nature is once again under threat.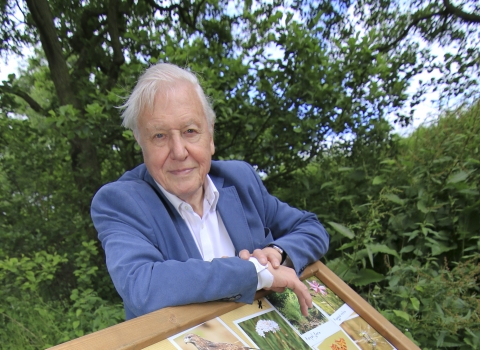 An irreplaceable gem
Sir David Attenborough called it a "cathedral of nature conservation" when he visited in 2016. A remnant of Yorkshire's ancient fenlands, it's extraordinary how many plants and animals thrive here. Despite its small size, Askham Bog is the richest place in Yorkshire for wildlife. Only minutes from the centre of York, it's a haven for wildlife and people alike.
Campaign update
In less than a month, our campaign to #SaveAskhamBog has raised £28,594 in individual donations - absolutely astounding!
This means that we can put forward the strongest possible case for Askham Bog's protection at the upcoming Public Inquiry.
On October 9th, we launched this campaign to raise the vital funds to defend it at this month's Public Inquiry, and we're delighted to announce that we've surpassed our initial target by over £15,000 - a testament to how loved and valued this nature reserve is by local residents and naturalists alike.
Thanks to public support and generosity Yorkshire Wildlife Trust can better defend Askham Bog and its wildlife at this Inquiry.
We now have stronger scientific evidence thanks to Alex Jones (a chartered geologist and part of JBA Consulting's hydrogeology team), expert witnesses Professor Sir John Lawton and Professor Alastair Fitter, and first-rate planning advice.
What's more, we have secured excellent legal representation from Emma-Louise Fenelon and Darragh Coffey of 1 Crown Office Row Chambers, who are providing their time and expertise pro bono. We are truly grateful for their support. And thanks to you, we are able to cover all the other associated legal costs of the campaign.
What happens now?
The Public Inquiry is being held at The Citadel, Gillygate, York YO31 7EA from Tuesday 12th until Friday 29th November (excluding Mondays), 9am – 5:30pm.
It is open to the public, so supporters of Askham Bog are welcome to attend on all or any of the days. The Planning Inspector will make a recommendation to the Secretary of State for Housing, Communities and Local Government on February 21st 2020, and there will be a final decision following this. We will keep you updated with developments as they happen.
If someone was proposing to put a building site next to York Minster, there would be an outcry. And that's what this proposal is.
Resources
Please find below some of the relevant documents for the Public Inquiry.