Filtering our seas
There were once so many oysters in the mouth of the Humber, you could walk from one side to the other stepping entirely on oyster shells! 
During the 1800s, the Humber supported one of the UK's largest oyster reefs. But sadly due to a combination of unsustainable fishing practices, pollution and rising sea temperatures, we have lost around 95% of our native oyster population. The vast reefs that once populated Yorkshire's seas have dwindled, leaving only isolated pockets of surviving groups along our coastlines.
Since 2019, we have been successfully working to reintroduce and rehabilitate Yorkshire's lost oyster population. But there's still a long way to go before our once vast reefs return to their former glory. 
We have ten years to turn the tide or Yorkshire's seas could fall silent forever. 
Please help us to give our oysters a chance.
We are at a turning point.
Take action today and we can ensure that the future of the North Sea is cleaner, wilder and richer.
Our unassuming underwater engineers
With its stone-like appearance, the native or flat oyster may not be much to look at, but underneath its cold grey exterior there's a lot to love about these fascinating marine molluscs.
- Oysters are ecosystem engineers that work tirelessly to keep our seas healthy and clean. With one curved edge and one flat edge they're able to firmly cement themselves to shells, rocks and each other, creating dense oyster beds that provide food and shelter for other marine creatures. 
- A single oyster can filter and clean up to 200 litres a day - that's as much as a million litres of water throughout its entire life! These vast reefs feed by filtering water through gill-like hairs and absorbing nutrients from the surrounding water, providing an essential cleaning service that keeps the sea healthy and clear.
- Oysters also indirectly help us to combat the climate crisis! By filtering our seas and keeping them clear, oysters allow more sunlight to reach deeper into our seas, encouraging plants like seagrass to grow, which help to fight the climate crisis by absorbing carbon and releasing oxygen.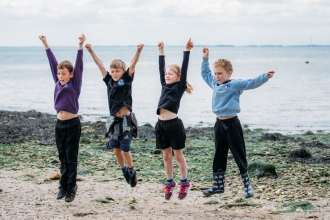 Donate £41
£41 could help a child have their first experience of the seashore through a rock-pooling activity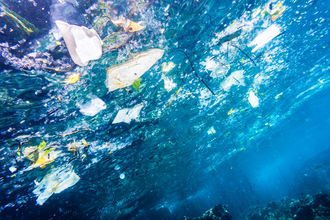 Donate £204
£204 could play for essential training and equipment for beach clean coordinators

What's happening to our oysters?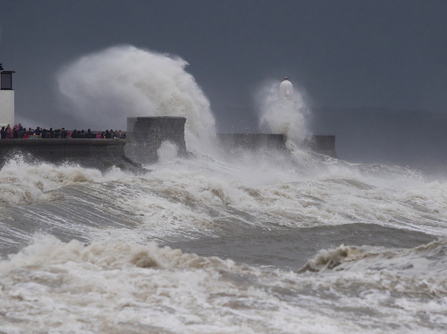 Rising sea temperatures
The climate crisis poses a huge threat to all of Yorkshire's marine wildlife, including our native oysters. Increasing sea temperatures weaken the shells of oysters, making them more vulnerable to attack from predators such as crabs and less able to tolerate changes in water pollution levels.
Warmer seas also make it possible for invasive species, such as the slipper limpit that are better equipped to tolerate higher sea temperatures, to colonise and outcompete our oysters, forcing them out of their native habitat.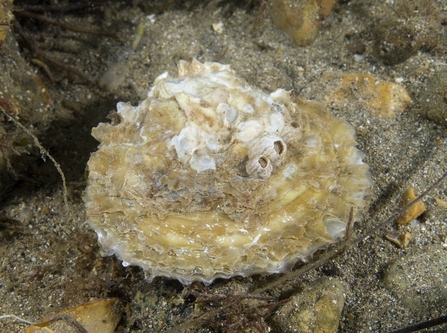 Exploitation
Oyster reefs were once incredibly numerous in the shallows around the UK. Sadly, this is certainly no longer the case. Centuries of unsustainable fishing practices have forced oyster populations in to a steep decline. In fact, the European oyster has declined by around 95% when compared with historic levels. 
During the 1800s, the Humber supported a thriving fishing industry, capable of cultivating over 10 million oysters per year. Unfortunately by the 1940s, the expansive oyster reef, once so large it was recognised as a shipping hazard, had become extinct.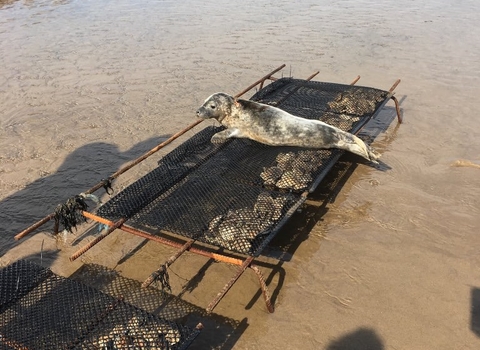 We're bringing oysters back to Yorkshire
Working alongside the University of Hull, we have reintroduced 3,000 oysters to Spurn Point, at the very tip of the Humber. Our trial has successfully demonstrated that native oysters can once again survive in the Humber estuary (and attract other local wildlife too...!).
Our goal is to rebuild this long lost oyster population, but we have a long way to go before the Humber population reaches a level where it is self-sufficient.
We can't get there without your support.
Find out more
Our Humber oysters can thrive once again.
With your help, we can restore these incredible ecosystem engineers.
And finally...
Can you Give Seas a Chance by sharing our campaign on social media?
Thank you for your support!