Join us for a practical conservation task day
Our Practical Conservation Task Days are up and running again and we have loads of opportunities for you to get stuck into!
We've put lots of useful hints and tips for what you need to bring along to your Task Day on the Practical Conservation Calendar link below. Please note that volunteers are no longer required to complete covid-19 checklists as stated in the Practical Conservation Calendar information, instead please familiarise yourself with our response to covid-19 and over-arching covid-19 risk assessment
We look forward to welcoming you on one of our Task Days very soon!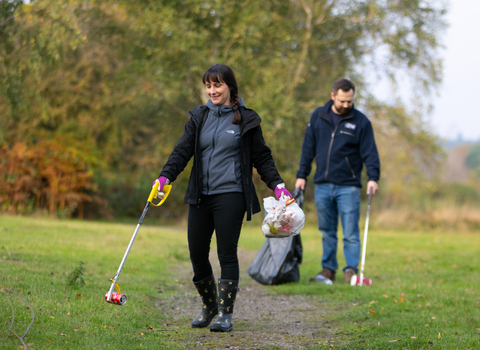 Browse our calendar of activities
Booking is essential, please contact the person listed for each Task Day to secure your place. Due to health and safety we are unable to accept people who arrive for Task Days without a booking so please book to avoid disappointment on the day. 
Register to volunteer
Have you attended a Practical Conservation Task Day and would like to become a volunteer? This online form is for you to use if you have already been on one of our task days and intend to volunteer again. We see your first task day as a 'taster session' and if you decide to volunteer again we ask you to register formally at this point using this form.
This form is not to register your interest or book your place, you do that by contacting the leader listed in the Practical Conservation Calendar for the task day you would like to attend.