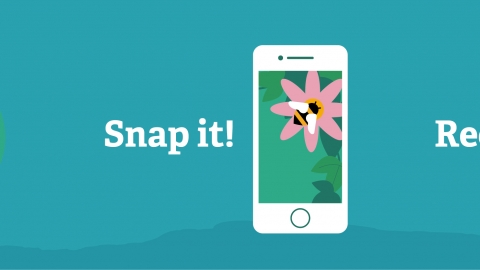 Great Yorkshire Creature Count
Location:
York, Potteric Carr or Stirley,
with flexible homeworking and travel across Yorkshire.
Stay at home and join in the Great Yorkshire Creature Count!

We're challenging folk in every corner of Yorkshire to record what they can see from their own doorsteps to help discover how many different wildlife species we can collectively record in Yorkshire, in 24 hours.
About the event
Taking part is as easy as 1, 2, 3... Spot it, snap it, record it!
Taking place over 24 hours, you can participate for as long as you like - whether that's 20 minutes or several hours. The Count begins at midday on Saturday, and runs right through the night to finish at midday on the Sunday.
It doesn't matter whether you live in a flat, a back-to-back, or a house with a garden, you can count wherever you are.  No special knowledge or skills are required - we'll provide you with a toolkit of everything you need to make it easy and fun.