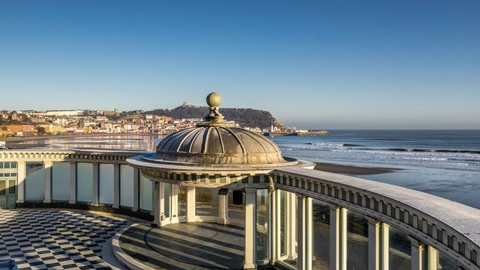 Annual General Meeting and Members' Day 2021
Location:
Scarborough Spa,
South Bay, Scarborough, YO11 2HD,
Scarborough,
YO11 2HD
Book
Join us for our Annual General Meeting & Members' Day 2021 at Scarborough Spa!
About the event
The AGM and Members' Day is a great opportunity to meet our staff, volunteers and trustees. Come along and find out first-hand how your support is helping species on the brink of extinction to thrive once again, giving Yorkshire's wildlife a powerful voice and inspiring future generations to care for and enjoy our amazing, wild Yorkshire.
We've lined up our most exciting programme ever this year - we really hope you can join us!
Booking
Price
£16 per person, including refreshments and a buffet lunch. Please note that the AGM from 12pm - 1pm is free to attend for all Yorkshire Wildlife Trust members.
What's happening
9:30am: Arrival and refreshments
10:00am: A warm welcome from Rachael Bice, Chief Executive
10:15am: 'Can we help nature find a way?' with special guest speaker Dr. Magnus Johnson, Senior Lecturer in Environmental Marine Science, The University of Hull
11:15am: 'Protecting, Restoring and Rewilding Yorkshire's Land and Sea' with Martin Slater, Deputy Chief Executive
12:00pm: Annual General Meeting led by Jo Webb, Chair of Trustees. This will include a presentation of our Annual Report and Accounts for 2020/21 by Darren Tiffney, Director of Finance & Central Services
12:30pm: Member's Q&A session – ask our Directors and Trustees anything!
1:00pm: Buffet lunch 
2:00pm: You are invited to choose from:
Either: 'Giving Peat a Chance' with Tim Thom, Peat Programme Manager and 'The Great Yorkshire Creature Count: Turning Engagement into Evidence' with Amanda Spivack, Director of Fundraising & Engagement
Or: Joining our marine and coastal experts for a guided sea-watching walk on Scarborough's wild seafront
3:00pm: Refreshments - a special 75th birthday celebration!
3:30pm: Panel discussion: 'Our Living Seas'. Join our expert marine team as they offer an exclusive insight into their vital work, open up a lively debate and take your questions from the floor. On the panel will be Bex Lynam, North Sea Marine Advocacy Officer, Ana Cowie, Marine Pollution Officer, and Andy Jayes, Native Oyster and Seagrass Restoration Officer and the discussion will be chaired by Danny Heptinstall, Director of Policy & Partnerships
4:15pm: Closing remarks from Rachael Bice
4:30pm: End of event
Special guest speaker: Dr. Magnus Johnson (FMBA)
Dr. Magnus Johnson is a Senior Lecturer in Environmental Marine Science at the University of Hull, where he leads ground-breaking research into the biology and ecology of crustaceans and the science and management of fisheries. Recently, he has been working closely with the expert marine team here at Yorkshire Wildlife Trust to help improve the health of our precious North Sea by supporting sustainable fisheries and investigating the ecologically restorative effects of oysters and seagrass on Spurn Point and in the Humber estuary.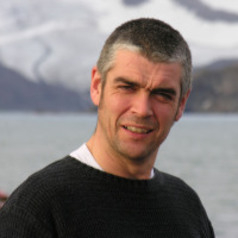 In this exclusive talk, he will share a unique and inspiring insight into his work across the world and more locally on the Yorkshire Coast. He will talk about blinking shrimp, sleepy krill, the phenomenon of coastal darkening and enhancing the ecology of our coastal defences.
Ticket prices
Day tickets are priced at £16 per person and include refreshments and a buffet lunch. Any additional donations to help cover the costs of this event more fully would be most gratefully received.

Donate now
Your vote matters
To help you make your decisions and cast your votes, here are:
To request a free hard copy of these documents, please contact us at supporter.services@ywt.org.uk or call 01904 659570
We are keen to make our AGMs more accessible in the future and we will be hosting a hybrid virtual and in-person event in 2022.
The venue
We're wild about inclusion and pleased to say that Scarborough Spa is fully accessible. Full accessibility details, along with directions to the venue and information about parking, can be found on Scarborough Spa's website.
We'll be putting a range of Covid security measures in place for your safety.
View the Spa's Covid-19 cleaning protocols and risk assessments.
 
Make a weekend of it!
The seaside town of Scarborough is pretty as a postcard, and a great location for a weekend getaway. Why not gain some much-needed 'vitamin sea' by exploring the Yorkshire coast and surrounding area whilst you're here?
Make sure to keep an eye out for harbour porpoise bobbing in the sea - a great place to spot them is from Marine Drive. Explore the fascinating rockpools at Holbeck, discover our exciting work with SeaGrown on their boat in Scarborough Harbour, then enjoy a coffee from their top-deck cafe!
If you'd like to do something more hands-on, there's always the option to do your own litter pick on the beach!
Burton Riggs nature reserve is a stone's throw away - the large, open lakes are home to a fantastic variety of wildfowl and waders.
Plus, there's all the history and culture of Scarborough to discover, from the castle to the Rotunda museum!
Accommodation options
Discover Yorkshire's Coast have a range of accommodation options - browse now.
Contact us
If you have any questions, or can no longer attend once you've booked a place, please contact us at supporter.services@ywt.org.uk or call 01904 659570.