What is HS2?
High Speed 2 (HS2) is a major project which aims to create a high speed railway route between London, Birmingham, Manchester and Leeds. It is designed to increase capacity, reduce journey times and provide improved infrastructure for our railway network.
The project is split into three phases: 1, 2a and 2b.
Phase 1 runs from London to Birmingham. Construction began in 2017, and is due to be complete by 2026.
Phase 2a runs from West Midlands (Birmingham) to Crewe. This phase is awaiting Royal Assent, which would allow construction to begin.
Phase 2b runs from Birmingham to Leeds and from Crewe to Manchester. This phase is in consultation.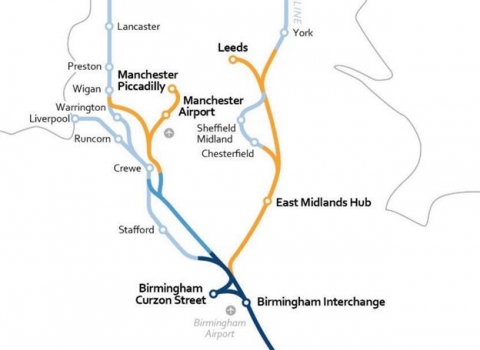 How will it affect Yorkshire?
Phase 2b is the only phase which affects Yorkshire. The route goes from the West Midlands through to Leeds.
The current approved route divides the Dearne Valley; cutting through our Water Haigh Woodland Park nature reserve twice, and also passing  through Rothwell Country Park reserve.
Going north towards Church Fenton, it will fragment areas of ancient woodland and other important habitats. Local Wildlife Sites (LWS) will be removed and other protected species will be affected, including the very endangered willow tit.
What are Yorkshire Wildlife Trust doing?
Summary of our statement
Yorkshire Wildlife Trust are generally supportive of sustainable transport schemes - they are an important part of our necessary transition to a low carbon economy. However, we do not support those which propose to create irreparable damage to our natural landscape.
Due to the significant number of nationally and locally important designated sites which will be impacted across Yorkshire, we object to the proposed HS2 scheme. The loss of these sites will have a significant effect on biodiversity, including protected species and habitats which are near impossible to recreate.
We want to create the best possible outcome for wildlife and our natural world. Should HS2 fully go ahead, we are lobbying to ensure that the project results in an overall net gain in biodiversity. This can be achieved by creating new green spaces, restoring natural areas and creating a green corridor either side of the route. Given the size and scope of HS2, it could be Europe's largest green infrastructure scheme.
Read our full statement to HS2 below.
How we are taking action
We have actively engaged in the consultation phases of Phase 2b of HS2 at every possible opportunity, including providing feedback on the Written Draft Environmental Statement.
We are working with Leeds City Council and Natural England and other partners to achieve the best outcome for biodiversity.
We are also gathering feedback from our supporters who will be affected and helping to make sure their voice is heard.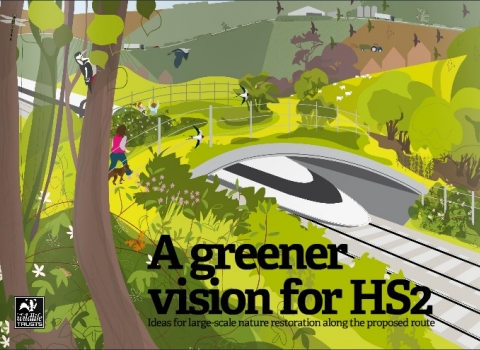 Investing in green infrastructure
Early on in the planning process for HS2, the Wildlife Trusts conducted some research into green infrastructure. The report shows how a ribbon of natural areas, wild havens, green bridges and cycle ways could be created along the corridor of the HS2 route. This would help to reconnect natural areas which are cut off and strengthen local ecology and biodiversity.
The research showed this is both affordable (within the scale of the overall budget for the project) and cost-effective. Further research undertaken by Newcastle University shows that the benefits of restoring nature and providing access will outweigh the costs.
The research is both available as a summary and a full report.