Nature reserves come in all shapes and sizes.
We manage over 100 nature reserves across Yorkshire, and not one of them is alike. From meadows and reedbeds to woodlands and beaches, nature reserves are protected places where wildlife can live and ultimately thrive.
Creating habitats for wildlife
Nature reserves may look completely wild, but they're actually managed by conservation teams at Yorkshire Wildlife Trust. We protect, restore and create a mix of habitats where wildlife can thrive.
Sometimes our reserves are a relic of a historic landscape, home to flora and fauna that can no longer be found anywhere else. Askham Bog, for example, is a remarkable survivor of the ancient fenlands of Yorkshire, occupying the site of a lake left behind by a retreating glacier 15,000 years ago. Our work here is to protect the unique conditions which make it the richest place in Yorkshire for wildlife.
We also have nature reserves which grow up from old industrial or agriculatural sites. We help to create wild habitats from bare landscapes and encourage wildlife not seen in the area for years to return. Ripon City Wetlands nature reserve was once a working quarry - it has now been transformed into a wetland haven for wildlife.
Managing our nature reserves is a large part of our practical conservation work. From woodland management and grazing meadows, to tackling invasive species and cleaning our waterways, it's a year-round job for our staff and volunteers.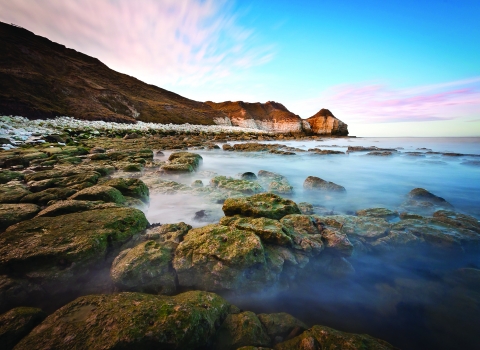 Who owns them?
Nature reserves can be owned by a variety of organisations.
They can be privately owned, owned by businesses, charities or local councils. Some of our reserves are managed on behalf of other organisations who own the land. Some reserves we manage in partnership with other organisations. Some, we own completely.
Making nature matter to people
Our nature reserves help wildlife to thrive. However, they also help to connect people with wildlife in our increasingly nature-depleted world.
Many of our reserves are open to the public and we have four visitor centres across Yorkshire where you can find out more about our work and the wildlife we are helping to protect. We believe that it's vital to make nature matter to society - helping people of all ages discover wildlife and understand its importance. We're creating advocates for nature right across our county and beyond.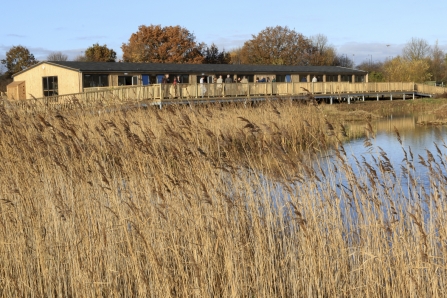 Other areas that are protected for wildlife
If an area of nature conservation importance has 'Statutory Protection', it means that it receives legal protection in recognition of its biodiversity and/or geological value.
What we generally call a 'nature reserve' is not an offical designation with statutory protection - it's up to the owner of the land to protect it for wildlife. A nature reserve may include an officially designated protected area, be part of a designated protected area, or not include any official designation at all.
Local Wildlife Site

Local Wildlife Sites are areas of land that are especially important for their wildlife. They are some of our most valuable wildlife areas.

Local Wildlife Sites are identified and selected locally using robust, scientifically-determined criteria and detailed ecological surveys. As a result, these special and often secret spaces have a huge part to play in the natural green fabric of our towns and countryside. They make up a web of stepping stones and corridors for wildlife, forming key components of ecological networks.
Local Nature Reserve (LNR)

All district and county councils have powers to acquire, declare and manage LNRs. Town and parish councils can create LNRs if the district council has given them the power to do this.

To qualify for LNR status, a site must be of importance for wildlife, geology, education or public enjoyment. LNRs must be controlled by the local authority through ownership, lease or agreement with the owner.
National Nature Reserve (NNR)

National Nature Reserves are designated by Natural England. They were established to protect the most significant areas of habitat and of geological formations.

They can be managed by Natural England, but also by charities such as Yorkshire Wildlife Trust. Spurn National Nature Reserve and the Lower Derwent Valley National Nature Reserve are two areas that we wholly or partially look after.
Site of Special Scientific Interest (SSSI)

Sites of Special Scientific Interest (SSSI) support habitats and/or species of national importance. They represent our best sites for wildlife and geology.

The national wildlife and geological features of SSSI's are irreplaceable parts of our national heritage. These are protected in order to preserve their importance, and to prevent damage and development. Many of these are also internationally important.