Remember A Charity in Your Will Week
From September 10th – September 16th, Yorkshire Wildlife Trust is joining 200 other charities to take part in Remember A Charity in Your Will Week to raise awareness of the importance of gifts in Wills. Leaving a gift of any size to charity in your Will helps ensure that the important work of your favourite charities lives on. Anyone can leave a gift to charity in their Will of any value – from a few hundred pounds to thousands of pounds or a small percentage of the whole – and every single penny counts.     
Pass on something wonderful
Gifts in Wills are vital to the success of Yorkshire Wildlife Trust, allowing us to plan for the future so that Yorkshire's wildlife can flourish for generations to come. It may surprise you to learn that approximately one tenth of our annual income comes from legacy gifts - of all sizes - helping us look after one in four of our precious nature reserves. Our important work is only possible because of the generosity of our supporters – those who share our vision of a Yorkshire rich in wildlife.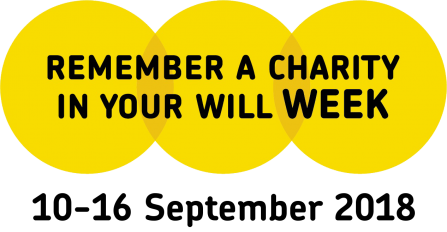 Would you consider leaving a gift to Yorkshire Wildlife Trust in your will?
We know that writing a will is an extremely personal endeavour; it is a document which guides your lasting impact for the people, things and places you love.
If you choose to leave a gift in your will of any size to Yorkshire Wildlife Trust, you can be assured that your legacy will be gratefully received and used to protect and enhance the beautiful, wild spaces of Yorkshire. From the high, blanket bogs of the Pennines to the breezy sea-bird cliffs at Flamborough, we are committed to ensuring that Yorkshire is a place in which wildlife can truly thrive, now and for endless seasons to come.
We have achieved an enormous amount in the past, but there is so much more that we are determined to do in order to safeguard Yorkshire's wild beauty and foster Living Landscapes and Living Seas within a society where nature matters. 
If you would like to discuss leaving a gift in your will to us, in complete confidence, then please contact our Legacy Officer at legacies@ywt.org.uk 
How to leave a gift
Only you know how you would like to take care of your family and friends – but if you die without a valid will (intestate) then the state will make that decision on your behalf. That's why it's important for you to not only have a will but to ensure it's updated after important life events; for example, when you get married, divorced or have children.
When you've taken care of your family and friends, please consider leaving a gift to Yorkshire Wildlife Trust. Gifts to charities are usually free of inheritance tax and can, in some situations, reduce the Inheritance Tax paid by your family. Your solicitor or qualified will writer will be able to advise you further.
Writing your will

Making a will can seem daunting, but a qualified practitioner will not only make the process easier but will ensure your will is completely valid; leaving no nasty surprises for your family and friends. If you don't have a solicitor then the law society can help you find one in your area – visit lawsociety.org.uk/findasolicitor or, if you would rather use a will writer, then make sure they are registered with a professional body such as the Society of Will Writers. It helps to have an idea of what you have to leave and to whom before you start.
Codicils

If you've already made your will and would like to add Yorkshire Wildlife Trust as a beneficiary, then you may be able to use a codicil. Codicils can be used for a minor alteration or addition to a will; for instance, to add a new executor to your will. It must be witnessed, signed and dated just like your will and kept with – not attached to – your existing will. If you are considering a major change then it is advisable to rewrite your will, as a codicil in this case could render it invalid. In all cases, we strongly recommend you consult your solicitor.
Finding a Solicitor or Will writer

Yorkshire Wildlife Trust doesn't endorse any particular solicitor or will writer. However, the Co-op have kindly offered to write simple wills at a discount for our members.
Information for Executors
Leaving a gift in your will