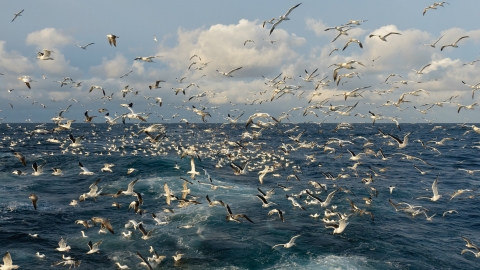 50 Years of Change: Seabird monitoring at Flamborough, Bempton and Filey - Dave O'Hara
Location:
Online,
in your home
Long-term sudies and research at what is now the Flamborough and Filey Coast SPA have yielded unique, fascinating and valuable insights into local and national seabird trends, populations and the issues affecting them. Dave provides an overview of the RSPB's work and how it helps to save our Yorkshire coast seabirds.
About the event
This event will be run through Youtube Live. 
By following the link you will be able to watch and hear the event live as well as using the messaging facility to type questions. 
You can access the talk by clicking the link below: