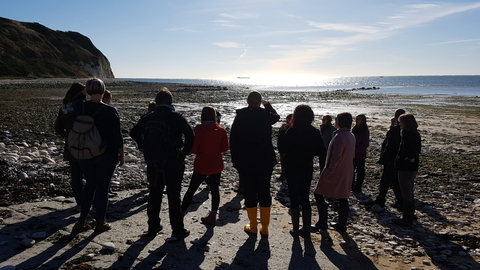 Annual General Meeting (AGM) 2020
Location:
Online,
in your home
Due to the effects of the coronavirus, we're holding our Annual General Meeting online this year. We hope this means that even more of you will be able to join us in celebrating another successful year for the Trust!
Booking
Price
No charge
Additional booking information
A link to the event will be made available on this page on the morning of the event.
Join us for our AGM
Join us as we look back on our achievements over the last twelve months. Find out how your support has made a vital difference to Yorkshire's wildlife and wild places, helped us face the economic challenge posed by Covid-19, and inspired our exciting and ambitious plans for the future.
As part of our virtual AGM, you'll hear from our Chief Executive Rachael Bice, our Director of Finance and Central Services Peter Batchelor, and the Chairman of our Board of Trustees Professor Mike Cooke CBE - plus there'll be a very special talk from guest Speaker, Dr. Amir Khan.
The virtual AGM is free to attend and there's no need to book or register.
Just visit this page on the day and you'll find a link to the meeting.
A recording will be available on this page to view afterwards.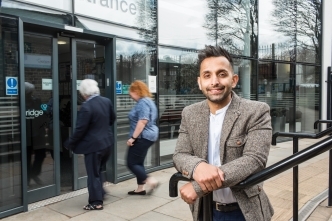 What's happening?
10:00am - Welcome, Mike Cooke
10:10am - Annual Review highlights, Rachael Bice
10:25am - Annual Accounts highlights, Peter Batchelor
10:40am - Formal Business
11:00am - Members' Q&A
11:15am - Special guest speaker - Dr Amir Khan
11:45am - Final remarks and thanks, Rachael Bice
11.50am - Close
Important documents
Guest speaker: Dr Amir Khan
Dr Amir Khan is a NHS doctor, TV and radio presenter, author and a huge advocate for the role nature and wildlife plays in our physical and mental wellbeing! He'll be talking about how embracing our natural world can help us to deal with periods of uncertainty, and will give us some valuable tips on how we can all be supported by nature. 
Trustee re-elections
Three Trustees are standing for-re-election to the Board at this years' AGM:
Alastair Fitter
Martin Randle
Mike Cooke
Read their biographies below.
Professor Alastair Fitter CBE

I have been a member of YWT for nearly 50 years, and this is my third stint on the Board. I have had a long-standing engagement with Askham Bog, chairing its then Management Committee until 1985 and jointly writing 'A Wood in Ascam', an account of its natural history, with Clifford Smith, one of the founders of the (then) Yorkshire Naturalists' Trust.

I am a naturalist and ecologist, with plants and moths as my main taxonomic interests, and I have written several natural history guides and books, some jointly with my father, Richard Fitter, who was a pioneer in this area until he died in 2005. My career was at the University of York, where I ended my time as Professor of Ecology, Head of the Biology Department and finally Pro-Vice-Chancellor for Research. I was elected a Fellow of the Royal Society in 2005.

I have been a council member of the Natural Environment Research Council and of the Science Advisory Committee of Natural England, and President of the British Ecological Society, among other things, but nowadays I prefer to focus my activities in Yorkshire, where I currently chair the committee of the Yorkshire Bach Choir and acts as President of the River Foss Society.
Martin Randle

Martin is a Chartered Accountant, now retired after a career in Finance across a wide range of businesses and industries. Brought up in Yorkshire he qualified in Bristol and then moved to Zimbabwe in the 1980s. Whilst in Zimbabwe he was able to experience the amazing animal and bird life of the country but also saw the threats from growing populations and poaching, and as a result he developed his conservation interests and became a supporter of the local "Save the Rhino" group.

He has now lived in Sheffield for many years and finds both Yorkshire and the nearby Peak District inspiring places for all ages to enjoy the great outdoors. Since first becoming a trustee in 2015, Martin has actively supported the Trust in a Board role and as a member of the Finance Group, as well as enjoying many visits to the amazing reserves. He was appointed Honorary Treasurer of YWT from April 2020 and hopes to continue to contribute practical finance experience and common sense to assist in the running of the organisation.
Professor Mike Cooke CBE

I have enjoyed serving a first term as a proud Trustee of Yorkshire Wildlife Trust. This has included being Deputy Chair for eighteen months and becoming Chair of Board of Trustees in October 2018. Since moving back to beloved Yorkshire in 2015, I became an active member with my wider family. Living on Pocklington Canal gives great access to local wildlife and recently I have started to capture this as iPad Art - a new addition during lockdown as many friends and colleagues are reminded of each day! I am proud to be Chair of Yorkshire Wildlife Trust and do all I can to support everyone in partnership to build a better, wilder Yorkshire whilst helping the organisation grow, thrive and develop.

I try and bring real strategic, leadership and partnership experience to the role and spent sixteen years as Chief Executive running high performance NHS Provider Trusts latterly in Nottinghamshire. I am currently a Non-Executive Director of Humber Teaching NHS Foundation Trust, Chair of several Research Collaborations, am affiliated to University of York and an Independent Executive Mentor and Coach. I was proud to be honoured with CBE for services for mental health in 2010. I have long held interests in applied research and leadership development which therefore still continue but allow me the time to be an active Chair and Trustee.

I very much enjoy the challenge of supporting the wide range of nature partnerships we have across Yorkshire and wider, and also the engagement of more people with nature and marine spaces. I believe I have contributed real improvements in governance and approach of our larger charity which has doubled in size in the past five years.

With the support of colleagues, I would be delighted to stand for a second term as Trustee for Yorkshire Wildlife Trust, an organisation I really value and to help continue its stewardship to the highest standards possible. 2020 has been a difficult time with the Coronavirus outbreak but I hope with my health links, in particular interest in mental health and wellbeing linked to nature based solutions I can continue to contribute well. I will hopefully provide important continuity and experience to Yorkshire Wildlife Trust Team of great staff, fantastic volunteers, engaged members as Trustee for a second term.