Wildlife Information
We often get asked lots of interesting questions about a whole range of wildlife-related things, so we have created a few easily downloadable factsheets that you can use.
Wildlife gardening
Our gardens represent a vast living landscape; and with an estimated 16 million gardens in the UK, the way they are managed can make a big difference to wildlife. Hedgehogs, sparrows, song thrushes and stag beetles are all declining species in the UK, but if we manage our gardens sympathetically for wildlife, these creatures and many more will feel the benefits. Gardens are increasingly important spaces for wildlife as habitats in the wider countryside shrink and fragment, and climate change takes its toll.
Whether your garden is large or small, you can make a real difference to your local wildlife with a few simple measures. Wild About Gardens, a collaboration between the Royal Horticultural Society and The Wildlife Trusts, is a fantastic source of information.
Feeding your garden birds is important all year round, but even more so during harsh winters. Vine House Farm offers a wide range of bird food and every sale supports The Wildlife Trusts.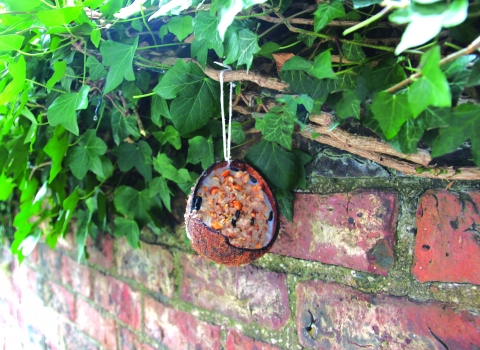 Vine House Farm
Vine House Farm are a family run business who sell bird food, bird care and wildlife care products throughout the UK.
They have teamed up with The Wildlife Trusts to support our work.
The first time you buy from Vine House Farm, £10 is donated to Yorkshire Wildlife Trust, and 4% of all sales after that!
Shop now