Around the world, nature tourism is one of the fastest-growing tourism markets.
Nature tourism in East Yorkshire is year-round, with plenty to see and do through all the seasons (even in the depths of winter). It's a fantastic opportunity to extend the season for your business, attract new customers and discover the opportunities East Yorkshire's wildlife has to offer.
Over the last ten years, the number of visits to nature reserves by wildlife watchers has more than doubled in East Yorkshire. These trips have had a positive effect on our local economy - their value increasing from £9 million to £24 million a year between 2010 and 2018 (Leeds Beckett University). With support from local business, this number could reach over £35 million in the next five years.
We've put together a Nature Tourism Business Toolkit to help you make the most out of nature tourism in your area.
These resources were initially created as part of the Yorkshire Nature Triangle project (2010-2019). They're invaluable for local businesses to help boost nature tourism in the area.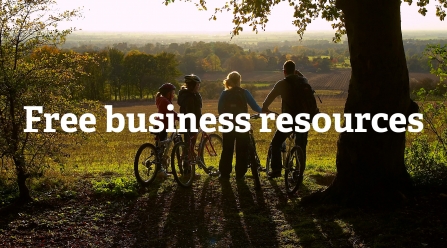 Resources for your business
We've compiled hints, tips and advice on how to make the most of the region's growing wildlife tourism market.
This is a one-stop-shop for all the materials you need to promote East Yorkshire's incredible wildlife to your guests and clients.
Our resources include:
Nature tourism business toolkit
Use this jam-packed guide to help your business make the most of nature tourism opportunities. Download it as a PDF below and explore our advice, ideas and inspiration.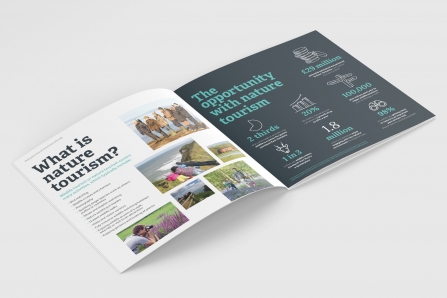 Captured on camera
Free, high quality photographs of some of the star species to use on your website.
Click on the images to open them in full size, then right click and 'Save picture as' to download them.
Fabulous footage
Free, stunning videos showcasing the very best of the East Yorkshire's wildlife, for you to use and share.
Welcome to one of the UK's best kept wildlife secrets. In East Yorkshire, you'll find incredible wildlife, stunning views and exciting activities all year round. Be inspired and plan your wild day, weekend or week!
Head to Yorkshire's wild side where incredible natural encounters await…
Whether you want to see puffins, tens of thousands of birds swirling in the skies or the unforgettable sight of an otter, East Yorkshire has something for you – all alongside a warm Yorkshire welcome!
How to share the video
1) Click on the video you would like to use (this will direct you to the YouTube page for each video). Choose between an introduction to East Yorkshire's wildlife destinations or a focus on our wildlife wonders
2) Once on the YouTube page, click on the word 'share' beneath the video.
3)  The simplest way of sharing these videos is to copy the web address and use them to create a link on your own website and/or Facebook, Twitter or other social media channels.
To display the footage on your own website, click 'embed' for the HTML code, then copy and paste into your website content management system or blogging software. Find more detailed advice.
For maximum reach on social media, we suggest using the original video file. This can be requested by emailing: media@ywt.org.uk
Wild Guides for your guests
Whatever the season, there's wild days, wild weekends and wild weeks to be enjoyed in East Yorkshire!
Inspire your guests and clients to explore further with our specially designed seasonal itineraries, perfect for use in hotel room packs, noticeboards and table displays.

Wildlife calendar
An easy and visual way to see when and where you have the best chance of spotting East Yorkshire's top species!
Great for reception areas, breakfast rooms or bedroom browsers. Download below!