Upskilling, engaging and empowering young people
Tomorrow's Natural Leaders (TNL) is a five year project led by Yorkshire Wildlife Trust which will train 96 young leaders, upskilling and empowering them to inspire their peers and communities to take action on local environmental projects and campaigns across Yorkshire.
Please note that this our Tomorrow's Natural Leaders programme has now concluded and is no longer accepting new applicants.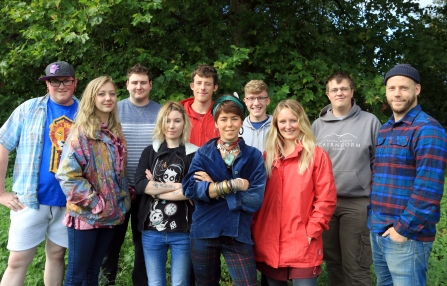 We offer both 12 month placements and 3 month summer placements.
Our placements aim to develop your skills and experience within the conservation sector. We aim to:
Upskill and empower young people in conservation and leadership skills to find employment in the green economy
Connect young people with nature and develop green ambassadors
Inspire local communities to value and take action for wildlife
Achieve an improvement in the built and natural environment
I have always had an interest in all things marine and dreamt of a career in the research and conservaton of cetaceans. However, I struggled to learn in an academic environment, which led to severe self-doubt, hindering me and my desire to succeed.

From my first meeting at the Trust I felt empowered; I was surrounded by like-minded people, who believed in my ability and pushed me to be my best. The TNL experience has been nothing short of amazing.

Georgia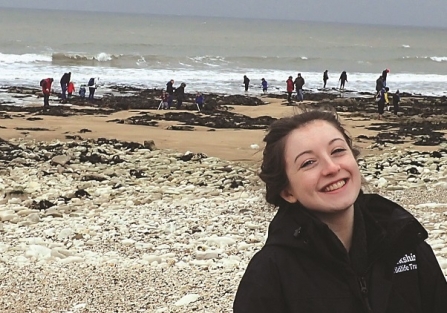 What's involved?

Year long placements

You'll be working three days a week, normally between Tuesday and Thursday, with the possibility of evening and weekends if needed.

The first six months involve working alongside Trust staff gaining skills and experience across the Trust's centres, reserves and projects. The final six months are spent developing and delivering your own self-led environmental projects or campaigns.

Placements are supported with a £250 monthly bursary with a £500 completion bursary, and a training budget to allow you to learn the skills you need for your placement and future employment.

3 month summer placements

You'll be working three days a week, carrying out a wide range of activities such as reserves management, biodiversity monitoring, events management, habitat restoration, campaigning, species surveys, livestock management and outreach & education.

In return you will receive benefits including a bursary of £250 per month, a £150 training budget plus loads of relevant practical training. 
What could I be doing?

Activities include reserves management, habitat restoration, biodiversity monitoring, events management, campaigning, outreach and education.

Becoming a TNL is a once in a lifetime opportunity for young adults who are looking for practical on-the-job training and are motivated to improve local green spaces for people and wildlife. You'll develop portfolios ending in a self-led project to inspire young people to value and take action for wildlife and local communities across Yorkshire.
Are you part of a group or have a local green space you want to protect?
We are actively looking to engage young people and community groups to join us as participants or partners to help us inspire friends, relatives and neighbours to improve their local green space:
Please get in touch to find out how we can help! Call 01904 659570 or email info@ywt.org.uk
Case studies
Three of our Tomorrow's Natural Leaders explain what the programme meant to them.